The du Pont Family
Henry Francis du Pont and his wife Ruth Wales were both from distinguished families in an extensive social network that frequently entertained. They learned social skills, including dancing, at a young age that served them well when hosting parties at Winterthur after their marriage in 1916.
Invitation to cotillion
Lydia Kellogg Hopkins
1904
Watercolor, iron gall ink and graphite
P12 Winterthur Archives, Winterthur Library
As a teenage girl, Ruth Wales was sent this charming invitation to a cotillion. Despite, or because of being an only child, Ruth was very gregarious with a wide circle of friends.  Hopkins was also an only child, the daughter of Timothy Hopkins, an officer for two railroads and a trustee of Stanford University.
Invitation to dance
Wilmington, Delaware; 1897
HF480 Winterthur Archives, Winterthur Library
A young Henry Francis du Pont was invited to a dance at the "New Century Club" on Delaware Avenue in Wilmington, Delaware. Organizers and patronesses included members of the noted Wilmington Canby, Rumford, and Lea families. The Century Club was built in 1893 and is now occupied by the Delaware Children's Theatre.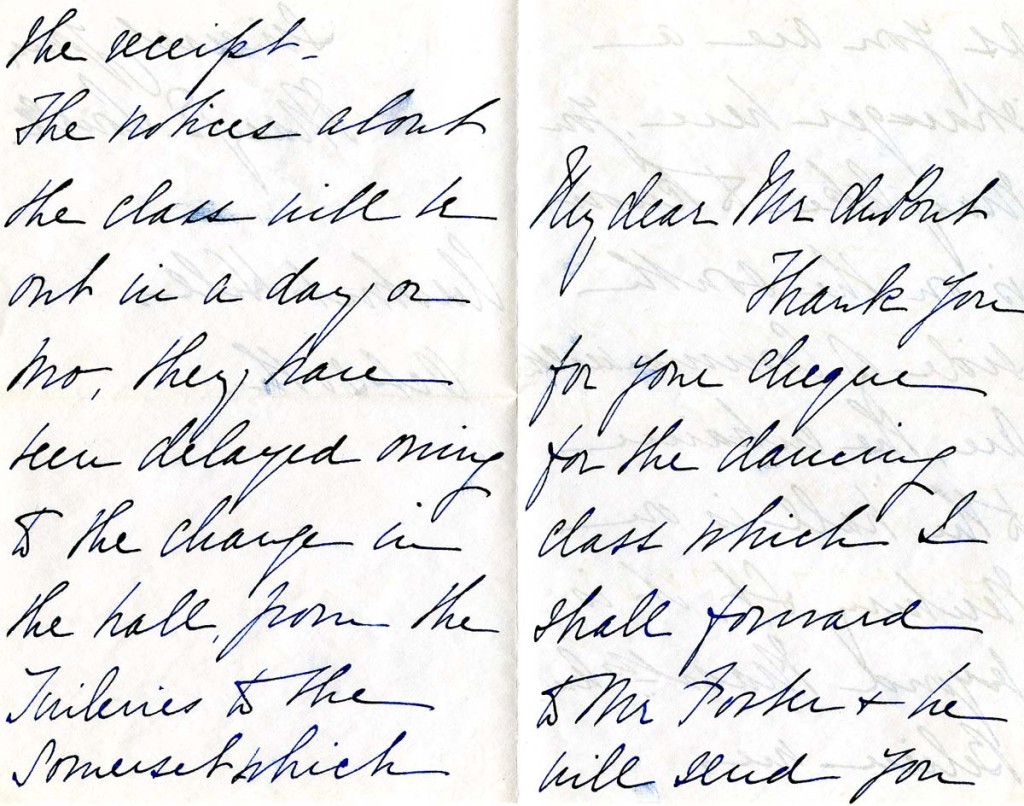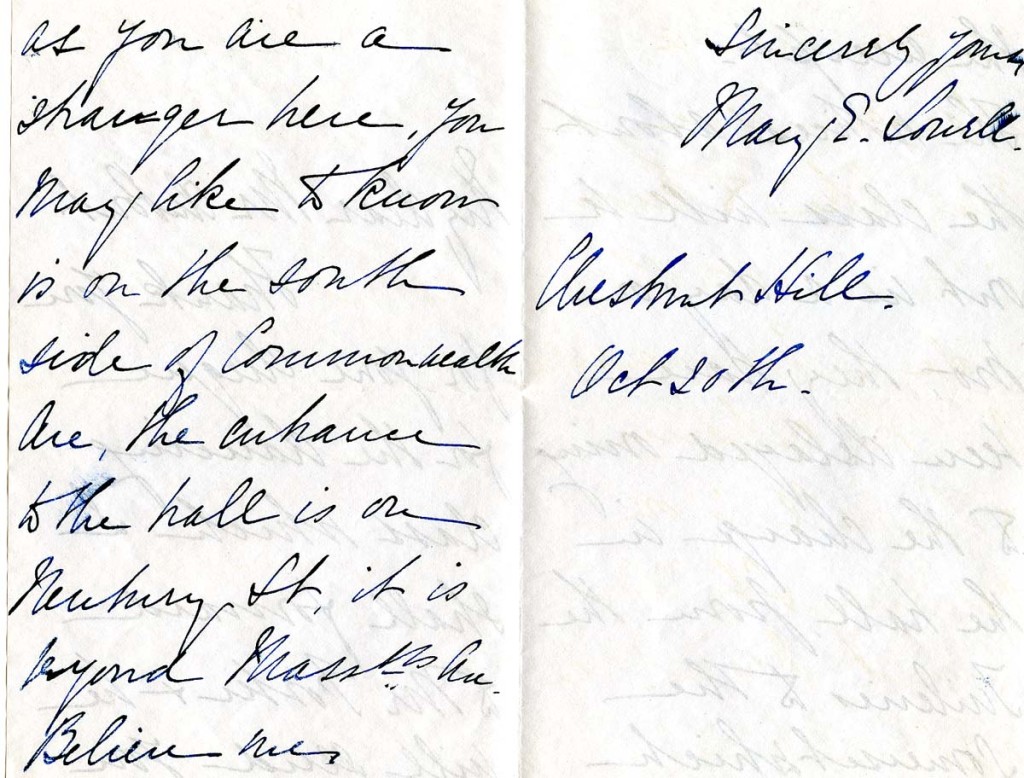 Letter to Henry Francis du Pont
Mary E. Sourle
Chestnut Hill, Massachusetts; 1899
HF494 Winterthur Archives, Winterthur Library
While a freshman at Harvard University, Henry Francis took dancing lessons from Mary Sourle. Being shy, he had a difficult time interacting with his peers the first year in college, but attended more functions the following year upon his mother's coaxing.  As with the famous dance instructor Arthur Murray, dance lessons undoubtedly helped his self-confidence in social situations.
Instructions for foxtrot
Henry Francis du Pont
Hyde Park, New York
HF480 Winterthur Archives, Winterthur Library
Even after dance classes, Henry Francis needed written instructions for the intricate steps of the tango and the foxtrot. He later had the instructions for the tango typed.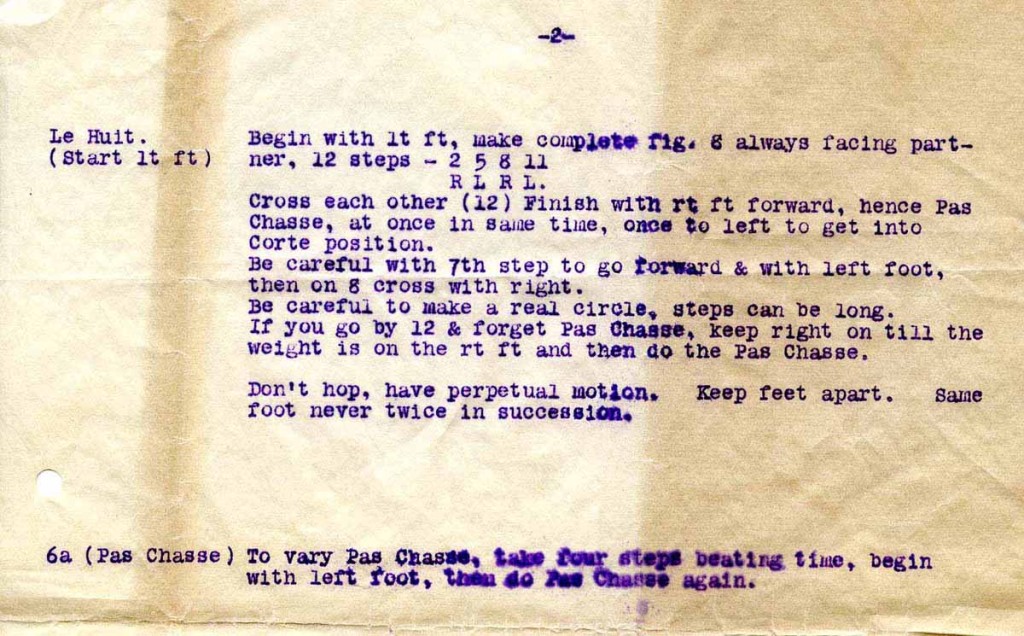 Instructions for tango (typed version)
Henry Francis du Pont
Winterthur, Delaware
HF458 Winterthur Archives, Winterthur Library
Pauline du Pont Harrison's wedding reception
Winterthur, Delaware; 1938
Silver gelatin print
P62 ovs Winterthur Archives, Winterthur Library
Henry Francis du Pont's elder daughter, Pauline, held her 1938 wedding reception at Winterthur. Guests danced at the foot of the Montmorenci Staircase which was installed two years earlier during the family's world cruise.  The staircase's woodwork was salvaged from a house built around 1822 in Warren County, North Carolina.