Education and Etiquette
In the Enlightenment-influenced 1700s, dances conformed to a certain rationality with precise body movements, as epitomized by the minuet, originally a French country dance that morphed into a stately court dance. Appropriate social behavior was an essential tool taught alongside dance steps.  For the upper classes, dancing was a necessary skill that instilled manners, decorum, and confidence.   People learned dances and etiquette in dance schools, from dancing masters, and through instructions and diagrams published in manuals.   Even as new styles of dance came into fashion in later centuries, education was still needed well into the 1900s.
Dancing master paper doll
Germany; 1880-90
79×357.280 Maxine Waldron Collection of Children's Books and Paper Toys, Winterthur Library
As instructors and promoters of dance and ballroom etiquette, dancing masters remained important figures from the 1700s into the late 1800s. Many came from France and England and traveled throughout America teaching classes and arranging balls.  Most masters played the violin, the usual musical accompaniment for dance.
The Rudiments of Genteel Behavior
Francis Nivelon
Engraved by L.P. Boitard, after B. Dandridge
London, England; 1737
BJ1871 N73 Printed Book and Periodical Collection, Winterthur Library
Nivelon, a noted French dancing master who helped to circulated French customs among the English upper classes, instructed readers on attaining a graceful attitude and genteel behavior and even provided detailed directions for all parts of the body in his etiquette manual. Every element, even standing and walking, required grace and proper posture.  Movements were more difficult for women, who were weighed down by heavy skirts.  However, the hops, skips, and walking steps were performed slowly, which allowed viewers time to admire the ornate costumes.  View all twelve Rudiments of Genteel Behavior.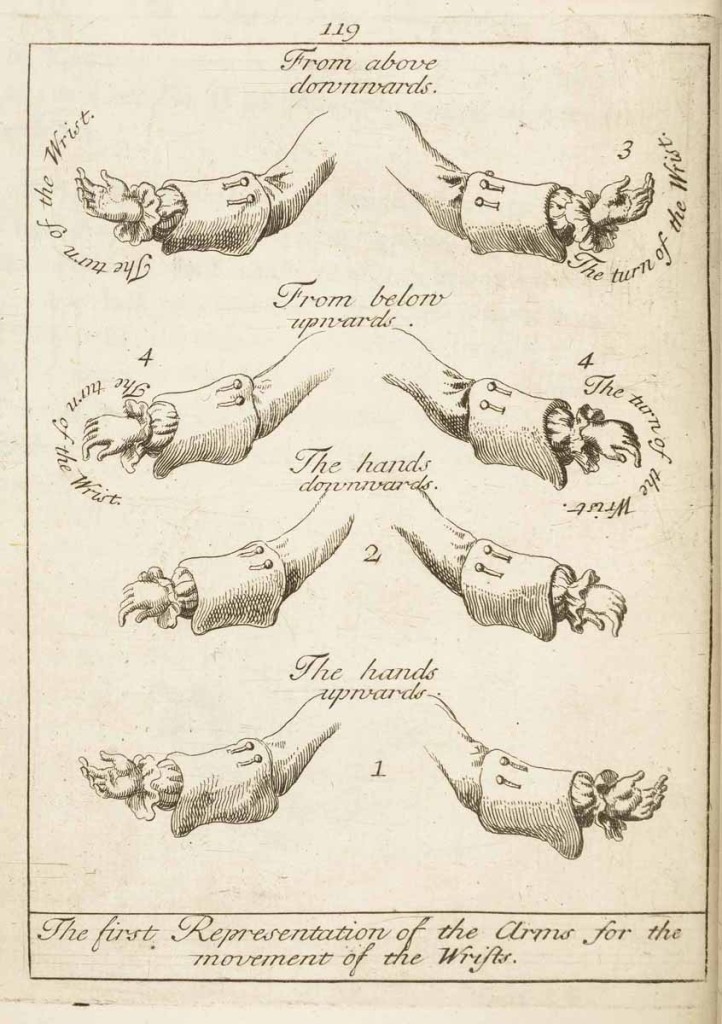 The Dancing-Master; or, The Art of Dancing Explained (title page at left)
From the French of Monsieur Rameau by J. Essex
London, England; 1744
GV1590 R17 Printed Book and Periodical Collection, Winterthur Library
Pierre Rameau served as dancing master to King Philip V of Spain's second wife, Queen Elizabeth. He revolutionized dance literature with the inclusion of diagrams.  His manual's illustrations of the minuet show the close attention paid to every body part.  Since only partners' hands touched, movements of the hands and wrists were strictly regulated.  Rameau noted that a wrist looked lame if bent too far.
Select Country Dances
Nathan Allen
New Hampshire; about 1790
GV1763 S46 Printed Book and Periodical Collection, Winterthur Library
Allen's dance manual, one of the earliest published in America, lists several dances with political names such as "Lady Washington's Reel" and "Lady Adam's Fancy." The etiquette section in the back instructs children to address their parents by titles of respect and not to whisper or spit.
Bill from J. Charruaud to Montage Hendricks
New York, New York; 1826
88×41 Joseph Downs Collection of Manuscripts and Printed Ephemera, Winterthur Library
French dancing master John Charruaud (sometimes spelled Charraud), an émigré from Haiti, operated a dance academy in New York City for several decades in the 1800s. He also taught lessons at various schools increasing his clientele and cementing his reputation as the preeminent dance instructor of his time.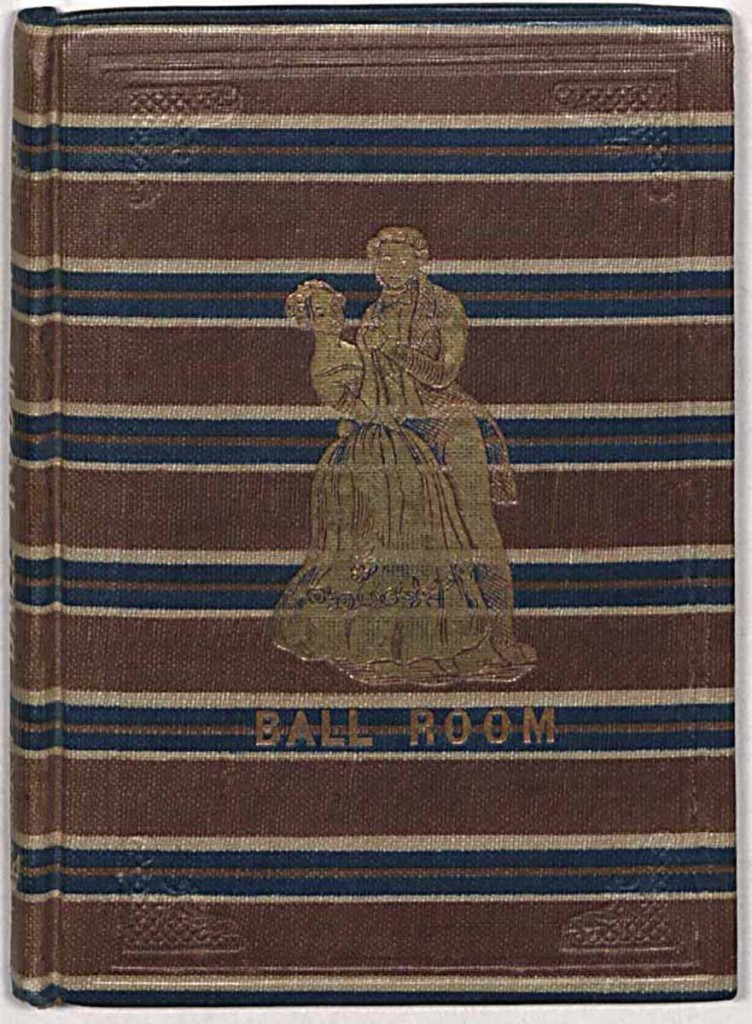 The Ball-Room Companion
Philadelphia, Pennsylvania: G.S. Appleton, 1849
GV1746 B18S Printed Book and Periodical Collection, Winterthur Library
The Art of Dancing and Ball Room Instructor
Edward Ferrero
New York, New York: Dick and Fitzgerald, 1859
GV1593 F38 Printed Book and Periodical Collection, Winterthur Library
In case of ballroom emergencies, these pocket-size manuals refreshed one's memory of correct footwork. The etiquette sections also served as self-help literature for the growing middle classes who hoped to fit in with the upper classes.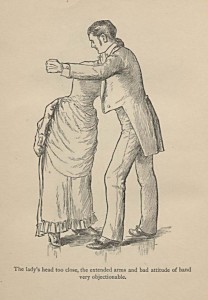 Dancing and its Relations to Education and Social Life
Allen Dodworth
New York, New York; London, England: Harper & Brothers, 1885
GV1751 A42 Printed Book and Periodical Collection, Winterthur Library
Dancing master and composer Dodworth operated a dance academy in New York City for five decades and published pamphlets and books, with this being the first edition of this title reissued several times. He shared his view of fifty years of change alongside illustrations of proper and improper holds.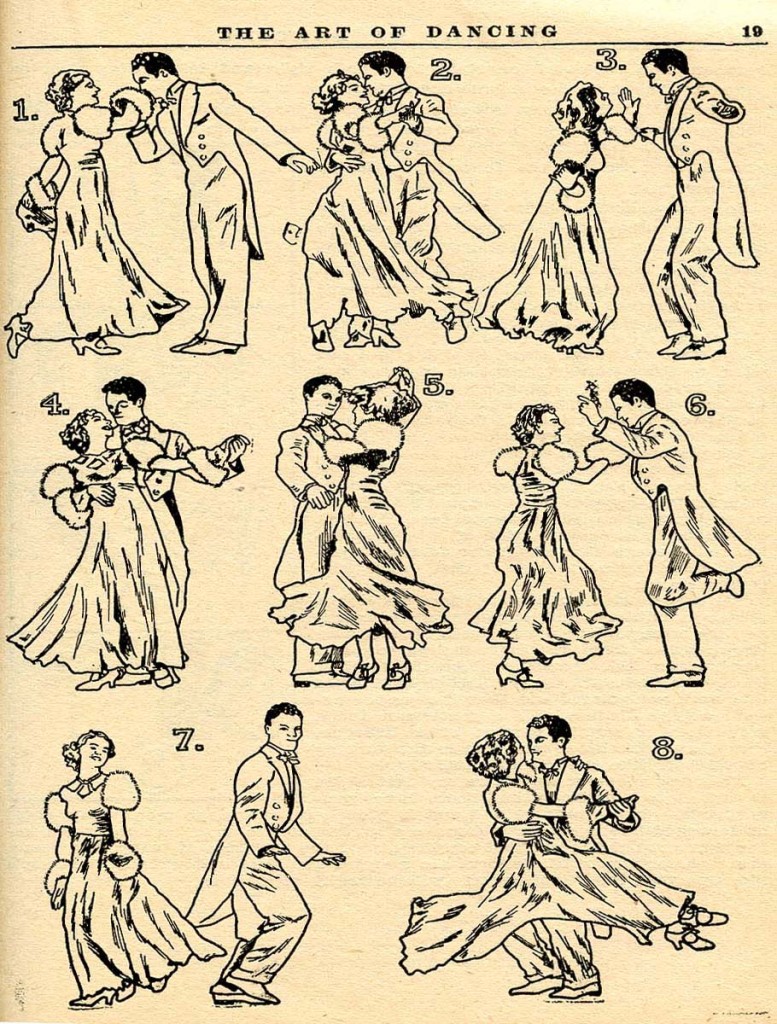 The Art of Dancing
Detroit, Michigan: Johnson Smith & Co., about 1935
ZZ 102689 Saul Zalesch Collection of American Ephemera, Winterthur Library
Published soon after the 1934 Fred Astaire and Ginger Rogers movie "The Gay Divorcee," this manual attempted to capitalize on their introduction of the Continental. The beginning move with the man bowing and kissing the hand of his partner is reminiscent of a minuet, but quickly changes to a closed hold.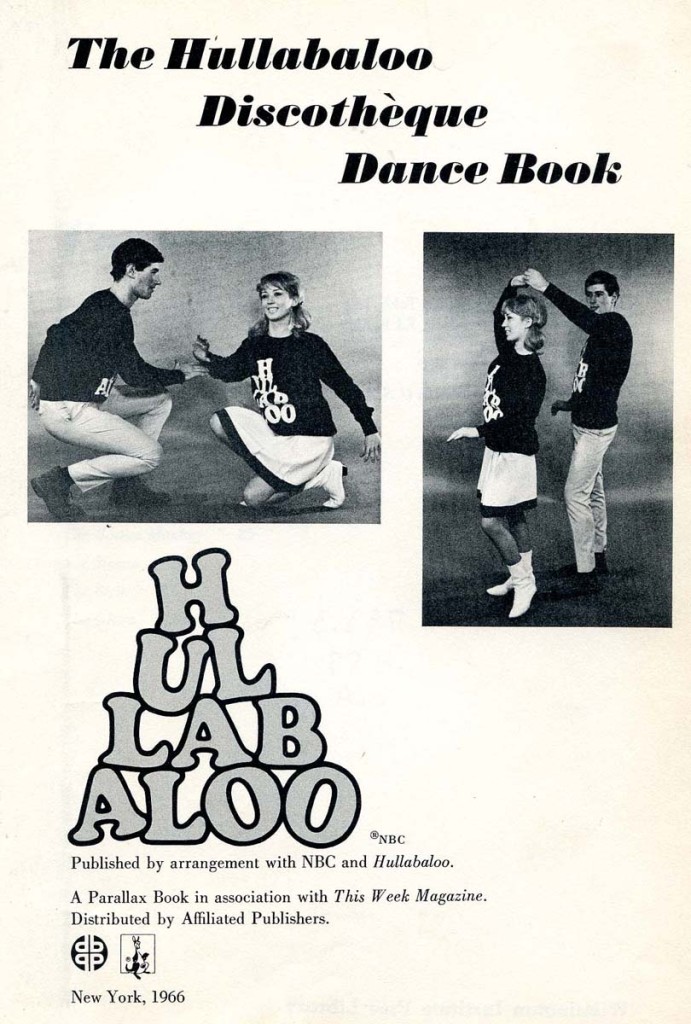 The Hullabaloo Discothèque Dance Book
New York, New York: Parallax Publishing Co.: Distributed by Affiliated Publishers, 1966
GV1796 D61h Printed Book and Periodical Collection, Winterthur Library
Despite the freedom of movement in 1960's dances, books were still sold to teach dancers the latest crazes. Dancers on the short-lived TV variety series "Hullabaloo" educated viewers in the frug, the swim, the twist, the jerk, the watusi, and many more.